Self-priming roller pumps for PTO
The ML and MT series pumps are the most popular pumps for agricultural activities, self-priming with rollers that are applied directly to the tractor PTO without using the cardan shaft.
Thanks to the practicality of use and maintenance, they are popular pumps all over the world for agricultural activities, such as in high pressure washing operations, irrigation with or without sprinklers and in the presence of soils with high differences in level, transfer and nebulization.
All models are equipped with a chain for anchoring the tractor to a fixed point. The "MLI 25" model is equipped with a brass pressure regulation valve, and is also the only one of our pumps equipped with an internal BY-PASS, allowing water recirculation. For application on walking tractors, a special adapter is required, available on request.
| Code | Template | Max pressure | Aspiration | Delivery | RPM 1 ' | Hp | l / 1 'washing / irrigation | Dimensions cm | Weight kg |
| --- | --- | --- | --- | --- | --- | --- | --- | --- | --- |
| 0001.0281 | MT 600 | 10 bar | 60 mm | 60 mm | 700 | 10 | 000 / 600 | 30x30x30 | 23 |
| 0001.0281 | MT 300 | 30 bar | 40 mm | 40 mm | 700 | 10 | 170 / 300 | 25x25x25 | 20 |
| 0030.0401 | ML 20 | 25 bar | 30 mm | 19 mm | 700 | 5.5 | 70 / 180 | 20x20x20 | 10 |
| 0044.4013 | ML 20 30/30 | 25 bar | 30 mm | 30 mm | 700 | 5.5 | 70 / 180 | 20x20x20 | 10 |
| 0031.0411 | MLI 25 | 25 bar | 30 mm | 19 mm | 700 | 5.5 | 70 / 180 | 20x25x20 | 11 |
| 0031.0412 | MLI 25 30/30 | 25 bar | 30 mm | 30 mm | 700 | 5.5 | 70 / 180 | 20x25x20 | 11 |
Accessories and spare parts
The following accessories can be supplied with our pumps: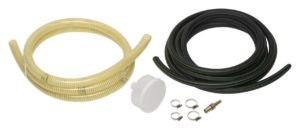 Hoses supplied for ML 20 and MLI 25 pumps – code: 0032.0421 (3 m suction hose D.30 mm, 7 m delivery hose D. 19 mm, filter, brass lance and clamps)

Hoses supplied for MT 300 pump – code 0003.0011 (3 m suction hose D.40 mm, 7 m delivery hose D. 19 mm, filter, brass lance and clamps)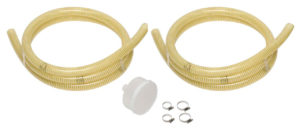 Hoses supplied for ML 20 30/30 and MLI 25 30/30 pump – code 0032.0422 (3 m suction hose D.30 mm, 7 m delivery hose D. 30 mm, filter and clamps)
Hoses supplied for MT 300 pump – code 0003.0011 (3 m suction hose D.40 mm, 7 m delivery hose D. 40 mm, filter and clamps)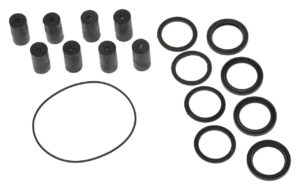 For pump series ML – MLI code: 00332.0501 ( 8 rollers, 1 O-ring, 4 sealing rings and 4 spacers)
For MT 300 pump code 0003.0011 (10 rollers, 1 O-ring, 4 sealing rings and 4 spacers)
For MT 600 pump code 0004.0512 (5 rollers, 1 O-ring, 4 sealing rings and 4 spacers)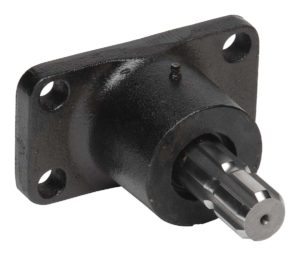 Applicable to the power take-off of walking tractors and motor hoes with particular power take-off, they allow use with standard 1-3 / 8 ″ profile